Summer is coming - Get your 🍑 on a 🚲!
We all feel it... that urge to up your game, ramp up your workouts, and get right for summer.
After tons of hard work and playlist magic, we're so excited to reveal the new face of ONE Cycle!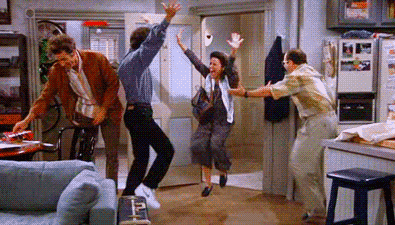 Beginning April 12th, you'll see a TON of classes designed to challenge and entertain you with new music, new formats, and even some new discounts!
Here's a quick rundown of the schedule:
4/12: #TBT 📻90's tRAPcycle 📻 w/Erikka
4/16: 🔊 T-Pain v DeRulo 🎵 w/LA
4/18: [recorded class] 🤬 ONE Cycle UNCENSORED w/Aden and Phelicia
4/19: HIIT+Trap w/Erikka
4/21: 💃Dancehall and Baby-Making Music!🎵
4/22: 🔊Lindsey's Greatest Hits🔊 w/Lindsey
4/24: DUKE Appreciation Night [$10 Drop Ins for Duke Employees!] w/Phelicia
4/25: 🎤All Request DoublePlay! 🎤 w/LA
4/30: 🎉 LA's BDAY 🎉 w/Aden
5/1: 🚺Ladies' Night! [$10 Drop Ins for the LADIES!] w/Phelicia and Aden
New themes to be added during the month, so keep an eye on the schedule!!
Space is limited, so reserve your spot today!